Proactive M.T.B. Pest Control Management Exterminators for Apartments or Multi-Family Complexes
Trusted Affordable Pest Control Company
Rid Your Building Apartment or House of Complex Bugs Pests, insects, termites, bed bugs, and rodents more – We treat, exterminate, and prevent all types of pests, insects, termites, bed bugs, and more- Certified and Professional – Fully licensed and insured
– Get a Free Quote CALL NOW FOR YOUR FREE ESTIMATE!
(301) 613-6570 on Your Property:
50+ Years of Pest Control Experience
Get Better Pest Control Service by Shopping Local
No house is immune to pesky and unwanted pests in your home – this could mean mice, bedbugs, cockroaches, termites, ants, or even snakes and bees. If you have a pest problem or suspect you have one, you need a quick solution. M.T.B. Pest Control Company provides fast and effective solutions to pesky pest problems, both interior, and exterior. This family-owned and operated business care about helping you find the solution that will work for you, your home, and your budget!
Milton Brown Jr. and son Milton Brown III have combined over 50 years' experience in both residential and commercial pest control. M.T.B. Pest Control Company is licensed, insured, and certified in Maryland, D.C., and Virginia. All chemicals we use are EPA-approved and safe for your family and pets alike. M.T.B. will work hard to solve all your pest problems, and customer satisfaction is guaranteed!
We work 24 hours a day, seven days a week- even holidays. You are under no obligation to use our services if you get a quote from us, but we'd be surprised if you found a better deal or a better company. Before you go with a national brand that has no stake in the community, call M.T.B. We care about you!
Finally, A Pest Control Service That's There When You Need It!
We work nights, weekends, and holidays, so you never have to worry about bugs and rodents again.
Annual Services
Ant Control
Bat Removal
Bed Bug Control
Bee Control
Bi-Monthly Services
Bird Control
Breeding Site Treatments
Dairy Barns
Fire Ant Control
Flea & Tick Treatments
Fly Control
Fogging
Free Estimates
Fumigation
Gnat Control
Gopher Control
Harborage Areas
Hog & Horse Farms
Household Pest Control
Insect & Disease Control
insect Damage Repair
Inspections, Letters & Reports
Inspections
Integrated Pest Management
Liquid Treatments
Long Term Termite Control
Mice, Rat & Mole Control
Monthly Services
Mosquito Control
One-Time Services
Organic Pest Control
Outdoor Pest Control
Pest Control
Pest Exclusion
Prevention Treatments
Quarterly Services
Reptile Control
Roach Control
Same Day Service
Special Events
Spider Control
Squirrel Control
Swimming Pools
Termite Bailing
Termite Certificates & Inspections
Termite Damage Protection Plan
Trapping
Wall Injections
Wasp Control & Removal
One Exterminator Company – Many Solutions
One call can protect you from these critters, and more!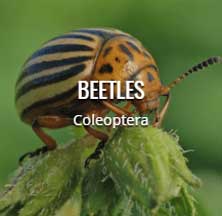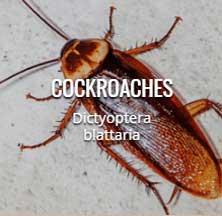 We're still family-owned; MTB Pest Control
| | | | |
| --- | --- | --- | --- |
| Carpenter Ants | ✔ | ✔ | ✔ |
| Odorous House Ants | ✔ | ✔ | ✔ |
| Velvety Tree Ants | ✔ | ✔ | ✔ |
| Thatching Ants | ✔ | ✔ | ✔ |
| Pavement Ants | ✔ | ✔ | ✔ |
| Stinky Stink Bugs | — | ✔ | ✔ |
| Spiky Spiders | — | ✔ | ✔ |
| Never see Carpet Beetles | — | ✔ | ✔ |
| Fleas | — | ✔ | ✔ |
| What's bugging you, Roaches | — | ✔ | ✔ |
| Insects Silverfish | — | ✔ | ✔ |
| Boxelders | — | ✔ | ✔ |
| Earwigs | — | ✔ | ✔ |
| Sowbugs | — | ✔ | ✔ |
| Hornets | — | ✔ | ✔ |
| Wasps | — | ✔ | ✔ |
| Yellow Jackets | — | ✔ | ✔ |
| Subterranean Termites | — | ✔ | ✔ |
Termites Can-Eat-Through-The Wood Of Your Home And Property-24/7.
Initial Silver Spring MD, M.T.B. Pest Controlcontrol service includes the following:
One-year warranty for general M.T.B. Pest Controls and all ants with Silver Spring MDM.T.B. Pest Controlcontrol lasted quarterly support exterminate men plan. Service consists of an automatic follow up every three months. The one-year warranty is from the original start date of your service. During the warranty period, customers can call in for extra services at no additional cost.
Proactive M.T.B. Pest Control Management for Apartments or Multi-Family Complexes
Through the years, flats and multi-family complexes naturally begin to attract M.T.B. Pest Controls of all kinds.
During the warranty period, clients can call a minimal interruption for the people in your complex. Bedbugs are a home owner's worst nightmare, so it's essential to keep ahead of a local Silver Spring MD infestation. The professional Inspection that's performed early and often is the key to preventing more significant issues.
LEARN ORE ABOUT BEDBUG TREATMENT & INSPECTION
Need to get rid of some birds? We have an option to fit your multi-family housing M.T.B. Pest Control management needs. Humane bird deterrent gels keep birds from nesting on your construction in Silver Spring, MD, with a blend of aromas that birds like pigeons and other large birds hate.
Don't Let Your Bed Bug Problem Spread
Wildlife M.T.B. Pest Control Removal Silver Spring MD
Mice, rats, and other rodents require an opening larger than 1/4 of an inch in diameter to produce their way within a home. That means cracks and cracks, such as where utilities enter the house and alocal Silver Spring MD gaps around doors and windows, provide rodents access inside. Once in, these insects will nest inside walls and crawlspaces or among boxes and crates, which exterminators are often found in and around residential dwellings and in different regions where they could avoid contact with individuals who live there. They gnaw on electrical wires and can damage the structure of a house as well as furnishings within. They have also known vectors of potentially life-threatening diseases! If you suspect a flea infestation, then you do not wish to wait.
Get Peace of Mind with Our Guarantee
Rodent M.T.B. Pest Controlcontrol in Silver Spring, MD, is the practice of finding where rodents exterminators are entering your house and closing those entry-points. Rodents like mice and rats and wreak havoc on the home, including ruining chewing and Insulation on electrical wires keeping rodents out of your house in the first place. Rodent exception may be a tedious process based on the status of the perimeter of the home,is worth every minute spent.
Removal Rodent Control Exterminators
Together with our guaranteed results and friendly, respectful client service, we are also pleased to provide same-day and Saturday services in addition to 24-hour telephone lines to your advantage.
Personal Services
If you're looking for professional M.T.B. Pest Controlcontrol solutions, call before noon and receive same-day M.T.B. Pest ControlControl!
Don't wait to provide wildlife M.T.B. Pest Controlcontrol and termite removal for Silver Spring MD unwanted M.T.B. Pest Controls. In the middle of the night, our telephone lines exterminators are available to program your service!
Protecting Your Property from Termite Infestations
Wildlife Professional M.T.B. Pest Controlcontrol exterminators. is the company to call in Silver Spring, MD. If your property with termites, we will find and provide wildlife M.T.B. Pest Controlcontrol and termite removal for Silver Spring, MD. What measures should you take if from control termites are found?Termites damages and wildlife M.T.B. Pest Controlcontrol exterminators in Silver Spring, MD, cause ongoing damage. If you don't exterminate your home,
We, Will, Resolve and Exterminate Your Bed Bug Problem Fast
Bed bugs exterminators are a considerable threat here in Silver Spring, MD, and Mid-Silver Spring, MD. A single bed bug within your home or business can turn into a significant infestation quickly –one that results in stress, loss of function, loss of sleep, and fiscal burden. Because bed bugs breed fast, it is incredibly critical to get rid of the infestation at the first indication of a problem.
Our bed bug M.T.B. Pest Control Controls exterminators are incredibly useful in getting rid of bed bugs in apartment buildings, hotels near Silver Spring MD, hospitals, and other industrial facilities as well as residential dwellings, regardless of the level of infestation
Quarterly M.T.B. Pest Control Service Exterior M.T.B. Pest Control Interior Upon Request
T.B. Pest Control Free Guarantee
Spider Web RemovalAnnual Attic Therapy
Exterior Rodent Stations
Ant Control
Interior & Exterior Flea Control
Our Technicians Are Fully Licensed, Insured, And Accredited
Favorable And Responsive Support Staff
Bed Bugs Love Being Guests At Hotelsin Silver Spring MD
M.T.B. Pest Control has been stopping Bed Bug outbreaks in a hotel near Silver Spring MD in Silver Spring, MD, for decades. We've got all the right gear, technology, and skill to get the work done right.Hotel near Huntington has food service facilities, which are the target of insects such as roaches, mice, rats, and flies.
Customer Reviews:
"Thank you so much for your outstanding service and the follow-up treatments making sure things were okay. Also, I appreciate you working around my work schedule to get the job done. I would also use your services again in the future and would refer your company to people who could use your service."
– Deborah H., Capitol Heights, MD.
"We really appreciate the pest control services you have provided to us for the past four years. The professionalism shown by you and your staff is extremely important in the small business world. I look forward to my next annual Inspection this year!"
– Geraldine G., Clinton, MD.
"I am writing this letter on behalf of I.A.T.S.E. Local 22 to inform you of our overwhelming satisfaction with MTB Pest Control. We have been in our new building since June 2008. As new residents to the Washington DC area, we relied on references from our most trusted business partners. Through careful research and respected reputation, we were referred to MTB.Upon setting up residence in our new space we acknowledge long-term pest and rodent problems inside and outside which we believe was the direct result of unoccupied space for a number of years. In a very short time, we noticed that our pest and rodent problems was completely gone and for this we greatly appreciate your immediate response to our needs. We will continue our monthly maintenance program with MTB and look forward to referring you to mutual clients."
– L. Thomas, Office Manager I.A. T.S.E. Local 22 Washington, D.C.
For all your bat removal needs, contact MTB today! We're available for 24/7 emergencies,
and would love to make your home free of pests for your comfort! Enjoy your home and yard again!
Rest Easy Tonight
We'll get rid of your pests safely,
effectively, and immediately.