Washington DC, Silver Springs MD Local Exterminators near me
Trusted Affordable Pest Control Company
Rid Your Building Apartment or House of Complex Bugs Pests, insects, termites, bed bugs, and rodents more – We treat, exterminate, and prevent all types of pests, insects, termites, bed bugs, and more- Certified and Professional – Fully licensed and insured
– Get a Free Quote CALL NOW FOR YOUR FREE ESTIMATE!
(301) 613-6570 on Your Property:
We know you need pest control that works with your schedule.
Same-Day Services
If you're looking for professional pest control solutions, call before noon and receive same-day Pest Control! Don't wait to exterminate unwanted pests.In the middle of the night, our telephone lines exterminators are available to program your service!We exterminators are also pleased to provide same-day and Saturday services and 24-hour telephone lines to your advantage. The Greatest Bed Bug Pest Control in Silver Spring MD
| | | | |
| --- | --- | --- | --- |
| Carpenter Ants | ✔ | ✔ | ✔ |
| Odorous House Ants | ✔ | ✔ | ✔ |
| Velvety Tree Ants | ✔ | ✔ | ✔ |
| Thatching Ants | ✔ | ✔ | ✔ |
| Pavement Ants | ✔ | ✔ | ✔ |
| Stinky Stink Bugs | — | ✔ | ✔ |
| Spiky Spiders | — | ✔ | ✔ |
| Never see Carpet Beetles | — | ✔ | ✔ |
| Fleas | — | ✔ | ✔ |
| What's bugging you, Roaches | — | ✔ | ✔ |
| Insects Silverfish | — | ✔ | ✔ |
| Boxelders | — | ✔ | ✔ |
| Earwigs | — | ✔ | ✔ |
| Sowbugs | — | ✔ | ✔ |
| Hornets | — | ✔ | ✔ |
| Wasps | — | ✔ | ✔ |
| Yellow Jackets | — | ✔ | ✔ |
| Subterranean Termites | — | ✔ | ✔ |
A church, temple, synagogue, or mosque should be pest-free. One of the most important milestones in people's' in these configurations, including receptions with meals served. A number of the spiritual communities across the region also sponsor food pantries and soup kitchens, each of which needs to adhere to safety guidelines that have pest-free environments.
We have modern equipment, which makes it feasible to find in which the rodents, spiders, or insects are living in construction to give localized treatments.Nobody wants to have their expertise with a place that provides spiritual aid marred by fleas. The species that frequently wind up infesting business locations here are often tough to exterminate for Silver Spring MD without assistance. The fantastic thing is that commercial pest control may help free your sacred space of those nuisances. A number of those nuisances that need exterminator services in SILVER SPRING MD
One Exterminator Company — Many Solutions
One call may protect you from those creatures, and more!
We provide customized services. The other exterminators won't.
Homeowners in Silver Spring, MD, can rest easy knowing, MTB PEST is available 24/7 to protect their homes against any insect or critter invading it. We have two generations' experience. Thorough Termite Treatments inspections and treatments get deep down into the floor where termites live (no baiting program) and comprise our exclusive 5-year warranty. Watch Termite Treatments
Most of the manufacturers recognize a pest bug exterminator in Silver Spring, MD, to "resolve" the problem. DON'T WORK! Together with our guaranteed results and friendly, respectful client service,We are concerned about COVID-19. Our technicians provide exterminator services for Silver Spring MD hospitals, health care centers, offices, food service facilities, manufacturing plants, warehouses, fulfillment centers, restaurants, bars, and many unique types of multi-family settings.
Exterminators Within Pest Management for Office Buildings
across in corporate offices include:
Ants
Rodents (Mice & Rats)
Cockroaches
Flies & Gnats
Spiders
Termites
Nuisance Birds
Carpet Beetles
Preventive measures in Silver Spring, MD.
To satisfy the exterminated in Silver Spring, MD of their local health departments, you must maintain your business's sanitation requirements. Call us now.We Protect Tenants Along With Your Properties!
Regular Scheduled Services Which Are Date And Time Particular.E-Notify Service — Get Email Reminders Before Service.They are treating tenant requests for service.What Every Tenant Should Know About Indoor Allergens and the Asthma-Free Housing Act
Why Choose Us to Deal with Your Pest Problem?Exterminated in Silver Spring MD Pest Management requires a thoughtful, analytical, and analytical approach to fighting insects specific to each business. If it comes to military or government offices, the spaces are usually medium-large sized. Therefore, we are very organized in planning instead of relying entirely on chemical applications.
Wildlife Removal Silver Spring MD
Professional Wildlife Removal Services Near Silver Spring MD
Wildlife Removal Done Right In Brookeville with MTB Pest Control!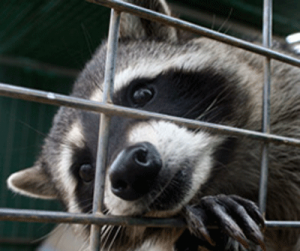 No home is entirely immune to unwanted pests like termites, bats, bed bugs, and many more – and they can leave you with a headache or stress. That's where MTB Pest Control comes in to help! We're a locally family owned & operated extermination company, and care about your wellbeing. We help find you a solution that's affordable and works for you and your home! Our answers are quick, effective, and eco-friendly.
Milton Brown Jr. and son Milton Brown III have combined over 50 years' experience in residential and commercial pest control. MTB Pest Control Company is licensed, insured, and certified in Maryland, D.C., and Virginia. All chemicals we use are EPA approved and safe for your family and pets alike. MTB will work hard to solve all your pest problems, and customer satisfaction is guaranteed! We work 24 hours a day, seven days a week- even holidays. You are under no obligation to use our services if you get a quote from us, but we'd be surprised if you found a better deal or a better company. Before you go with a national brand that has no stake in the community, call MTB. We care about you!
Rest Easy Tonight
We'll get rid of your pests safely,
effectively, and immediately.