Tysons VA 's Leading Choice For Rodent Control
Keep your home free of pests with rodent control from MTB Pest Control!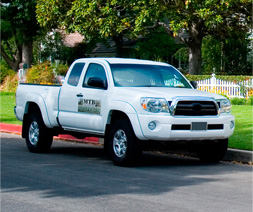 Every home is suspect to pesky intruders, which can lead to unexpected problems or unwanted headaches. This is where MTB Pest Control can help! If you suspect that you might have a potential pest problem, you'll need a solution – fast. We can provide you with a quick, effective, and eco-friendly solution to all sorts of pest and wildlife control problems. MTB is family owned and operated, and we care about you, your home, and your budget.
The owners Milton Brown Jr. and son Milton Brown III have combined over 50 years' experience in residential and commercial pest control. MTB Pest Control Company is licensed, insured, and certified in Maryland, D.C. and Virginia. All chemicals we use are EPA approved and safe for your family and pets alike. MTB will work hard to solve all your pest problems and customer satisfaction is guaranteed! We work 24 hours a day, 7 days a week- even holidays. You are under no obligation to use our services if you get a quote from us, but we'd be surprised if you found a better deal or a better company. Before you go with a national brand that has no stake in the community, call MTB. We care about you!
One Exterminator Company – Many Solutions
One call can protect you from these critters, and more!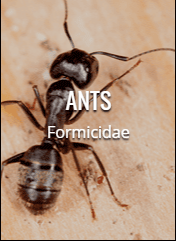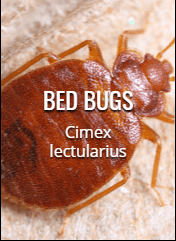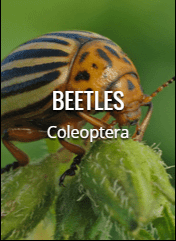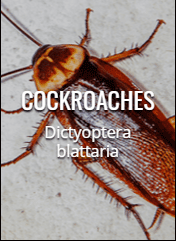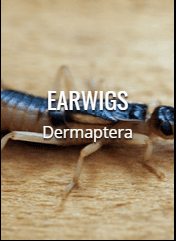 Rodent Control Services In Tysons VA
Pet, child, and eco-friendly products at no additional charge.
Protecting your home from pests doesn't have to cost you your health- or a fortune. While some exterminators charge a premium for environmentally safe pest control, MTB uses only products that can do the job without harming your family. That's why more homeowners in District Heights, Gaithersburg, Rockville, Chevy Chase, Bethesda, Washington DC, Alexandria, Fairfax and other cities in the tristate area trust MTB for weekly, monthly, and yearly pest control services.
A variety of services and plans to fit your needs- and your budget.
MTB offers one-time applications, monthly and bi-monthly services for general pest control. With MTB Pest Control, you know you're getting a fair price on pest services (no big corporation markups here), and personalized services that you won't find with big companies. We schedule our treatments at a time you are home so you can observe the application and understand exactly what we do every step of the way. As a courtesy, our estimates and consultations are always free and MTB has plenty of special offers to save you money.
Our Residential Pest Control Service Plans include non-toxic pest control treatments every 20-30 days for prevention of mice, ants, spiders, cockroaches, crickets, silverfish, and rats.
Available in 3-month treatment or 12-month treatments.
We treat indoor and outdoor creatures the same- like unwelcome guests.
Whether you have bats, rats, mice, spiders, wasps, mosquitos, cockroaches, bedbugs, fleas, termites, millipedes, crickets, or any other creepy invader call MTB. We are available to help 24/7- even holidays to keep your family safe and your guests comfortable.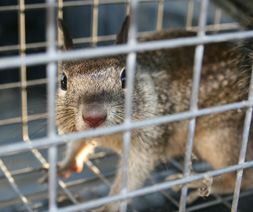 Our Commercial Pest Control Service Plans includes non-toxic pest control treatments every 20-30 days for prevention of mice, ants, spiders, cockroaches, crickets, silverfish, and rats.
Available in a budget-friendly 12-month treatment.
Customer Reviews:
"Thank you so much for your outstanding service and the follow-up treatments making sure things were okay. Also, I appreciate you working around my work schedule to get the job done. I would also use your services again in the future and would refer your company to people who could use your service."
– Deborah H., Capitol Heights, MD.
"We really appreciate the pest control services you have provided to us for the past four years. The professionalism shown by you and your staff is extremely important in the small business world. I look forward to my next annual Inspection this year!"
– Geraldine G., Clinton, MD.
"I am writing this letter on behalf of I.A.T.S.E. Local 22 to inform you of our overwhelming satisfaction with MTB Pest Control. We have been in our new building since June 2008. As new residents to the Washington DC area, we relied on references from our most trusted business partners. Through careful research and respected reputation, we were referred to MTB.Upon setting up residence in our new space we acknowledge long-term pest and rodent problems inside and outside which we believe was the direct result of unoccupied space for a number of years. In a very short time, we noticed that our pest and rodent problems was completely gone and for this we greatly appreciate your immediate response to our needs. We will continue our monthly maintenance program with MTB and look forward to referring you to mutual clients."
– L. Thomas, Office Manager I.A. T.S.E. Local 22 Washington, D.C.
If you, or your business, are in need of mice control services, MTB Pest Control can help!
We proudly serve the greater Tysons VA area, and we're available 24/7 for emergencies.
For a FREE estimate, contact ustoday! We'd love to bring you peace of mind with a critter-free home!
Rest Easy Tonight
We'll get rid of your pests safely,
effectively, and immediately.