Northern Virginia, Washington DC, Silver Spring MD Roach Removal Exterminators near me in the metroplex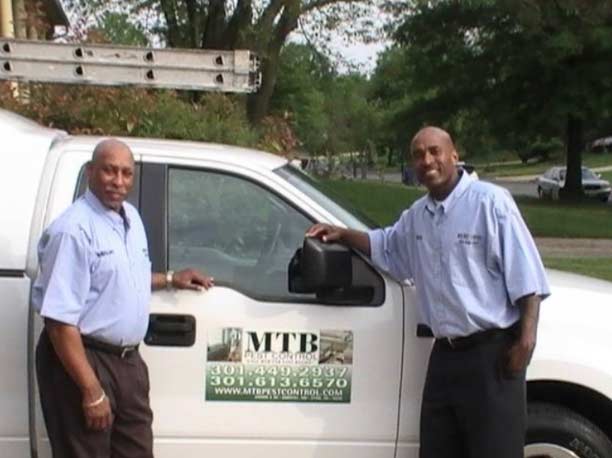 One Exterminator Company – Many Solutions
One call can protect you from these critters, and more!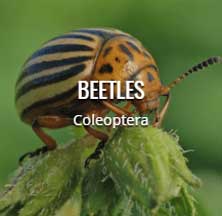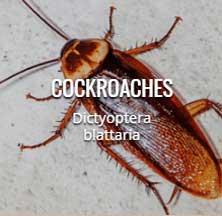 Most manufacturers recognize a DIY approach to pest bug exterminator in Silver Spring MD, Washington DC metroplex, to"resolve" the problem. DON'T WORK!
– Get a Free Quote CALL NOW FOR YOUR FREE ESTIMATE!
(301) 613-6570 on Your Property:
We provide customized services. The other exterminators won't.
Home in Silver Spring MD, Washington DC metroplex MDn rest easy knowing, MTB PEST is available 24/7 to protect their home in Silver Springs against any insect or critter invading it. MTB PEST has two generations' experience. Thorough Termite Treatments inspections and treatments get deep down into the floor where termites live (no baiting program) and comprise our exclusive 5-year warranty. Watch Termite Treatments
Together with our guaranteed results and friendly, respectful client service,
We are concerned about COVID-19. Our technicians provide exterminator services for Silver Spring MD, Washington DC metroplex, hospitals, health MDre centers, offices, food service facilities, manufacturing plants, warehouses, fulfillment centers, restaurants, bars, and many unique types of multi-family settings.
LEARN MORE ABOUT RESIDENTIAL ROACH REMOVAL PEST MANAGEMENT
Cockroach Control Services Near Silver Spring MD,
Pet, child, and eco-friendly products at no additional charge.
Protecting your home in Silver Spring from pests doesn't have to cost you your health- or a fortune. While some exterminators charge a premium for environmentally safe pest control, MTB uses only products to do the job without harming your family. That's why more homes in Silver Spring owners in District Heights, Gaithersburg, Rockville, Chevy Chase, Bethesda, Washington DC, Silver Spring MD, Fairfax, and other cities in the tristate area trust MTB for weekly, monthly, and yearly pest control services.
A+ Pest services-and-plans to fit your needs – and your budget.
MTB offers one-time applications, monthly and bi-monthly services for general pest control. With MTB Pest Control, you know you're getting a fair price on pest services (no big corporation markups here), and personalized services you won't find with big companies. We schedule our treatments at a time you are home in Silver Spring, so you MDn observe the application and understand what we do every step of the way. As a courtesy, our estimates and consultations are always free, and MTB has plenty of special offers to save you money.
Our Residential Pest Control Service Plans include non-toxic pest control treatments every 20-30 days to prevent mice, ants, spiders, cockroaches, crickets, silverfish, and rats.
Available in 3-month treatment or 12-month treatments.
The only name to trust in Silver Spring MD, Washington DC metroplex for cockroach control, is MTB Pest Control!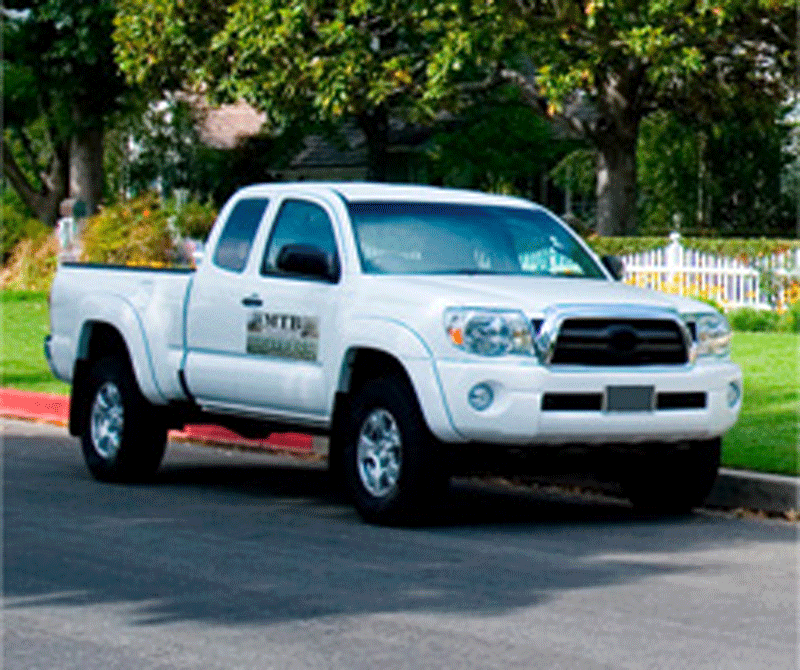 Eco-Friendly Cockroach Control Services For Silver Spring MD, Washington DC metroplex V.A.
Your home in Silver Spring, MD, be susceptible to unwanted pests, stress, structural damage, and much more are where MTB Pest Control MDn help! If you suspect that you might have a potential pest problem, you'll need a solution – fast. We MDn provide you with a quick, effective, and eco-friendly solution to all sorts of pest and wildlife control problems. MTB is family owned and operated, and your budget is essential.Milton Brown Jr. and son Milton Brown III have combined over 50 years' experience in residential and commercial pest control. MTB Pest Control Company is licensed, insured, and certified in Maryland, D.C., and Virginia.
One Exterminator Company – Many Solutions
We protect you from these critters, and more!
All chemicals we use are EPA approved and safe for your family and pets alike. MTB will work hard to solve all your pest problems, and customer satisfaction is guaranteed! We work 24 hours a day, seven days a week- even holidays. You are under no obligation to use our services if you get a quote from us, but we'd be surprised if you found a better deal or a better company before you go with a national brand with no stake in the community, MTB.
Cockroach Control Silver Spring MD, Washington DC metroplex V.A.
Types of Pest Infestation
Yuck! Some types will even bite you. You don't wish to discover why fire ants obtained their title.
Bats — there is a reason bats are correlated having an abysmal ick element. These flying mammals are among the most common transmitters of rabies.
As if that's not sufficient, their guano, or feces, M.D.spread another dangerous illness. Even though these insect pests do not transmit disease, Bees or wasps — bee and wasp stings may use potentially fatal anaphylactic shock. Even when you're not allergic, then they hurt like heck.
Birds — critters could be beautiful little critters, as long as they're not living in your roof, attic, or toilet vent. And feathers, they bring together charming friends like lice, mites, and snakes.
Crickets — Crickets are harmless to us human beings. That's small consolation, however, as soon as your basement or toilet overrun with all the damned things. Hop! Hop!
Fleas — dogs are man's best friend, so much so that they're happy to talk about their worst enemy with you. Following a close encounter with a flea or two, you will start to understand why Rover is continuously scratching.
Mites — bugs come in several sub-varieties, not what you might benefit to human beings. Whether you're looking at the human itch mite or the household dust mite, they appear to irritate your skin or nose.
Mosquitoes — packing quite a nasty punch for their small size, mosquitoes may transmit debilitating, even life-threatening ailments from malaria to dengue fever and West Nile virus. Parasites, bacteria, and the poliovirus and act as a trigger for asthma attacks.
Rodents — mice and rats are responsible for 35 unique ailments that are genuinely terrifying.
Spiders — here is the good news: Although many national AmeriMDn spider types may bite you personally, they probably* won't kill you. That is if you don't encounter among those poisonous types like widow, brownish, or hobo spiders.
Flies — would be the carriers of rather deadly ailments; they infest meat and other food items, a number of their species also spread food poisoning bacteria like Salmonella enteritidis.
Ticks are best known as external pests, infecting hikers with illnesses like Lyme disease. No matter how the brown dog tick could be brought into your house through your furry friend and once inside, you will often repay your hospitality with a hearty snack.
We know you need pest control that works with your schedule.
Same-Day Services
In the middle of the night, our telephone lines exterminators are available to program your service!We exterminators are also pleased to provide same-day and Saturday services and 24-hour telephone lines to your advantage. The Greatest Bed Bug Pest Control in Silver Spring MD, Washington DC metroplex
| | | | |
| --- | --- | --- | --- |
| Carpenter Ants | ✔ | ✔ | ✔ |
| Odorous House Ants | ✔ | ✔ | ✔ |
| Velvety Tree Ants | ✔ | ✔ | ✔ |
| Thatching Ants | ✔ | ✔ | ✔ |
| Pavement Ants | ✔ | ✔ | ✔ |
| Stinky Stink Bugs | — | ✔ | ✔ |
| Spiky Spiders | — | ✔ | ✔ |
| Never see Carpet Beetles | — | ✔ | ✔ |
| Fleas | — | ✔ | ✔ |
| What's bugging you, Roaches | — | ✔ | ✔ |
| Insects Silverfish | — | ✔ | ✔ |
| Boxelders | — | ✔ | ✔ |
| Earwigs | — | ✔ | ✔ |
| Sowbugs | — | ✔ | ✔ |
| Hornets | — | ✔ | ✔ |
| Wasps | — | ✔ | ✔ |
| Yellow Jackets | — | ✔ | ✔ |
| Subterranean Termites | — | ✔ | ✔ |
One Exterminator Company — Many Solutions
Cockroach Treatment & Control Services
Our Roach control exterminating services are in Silver Spring MD, Washington DC metroplex for very severe commercial buildings to a small home in Silver Springs; we could handle the job smoothly.
Rest Easy Tonight
We'll get rid of your pests safely,
effectively, and immediately.